Winter seems to be creeping up on us and we're finally getting out and about once more, but Zoom meetings are still very much part of daily life.
Indeed, online meetings are likely to continue long-term, as the recent health crisis overturned all our usual routines and revolutionized how we work together.
We've already shared a few insights about what you should wear when you're working from home, but today we're going to go a little further.
Whether you're new to the game of video meetings or practically an expert at taking Zoom calls with no prior warning, here are some tips to help you choose the best outfits for making a great impression - even from a distance.
So, can you feel radiant when the next Zoom call pops up, even if you're essentially in loungewear? You bet!
Follow our guide...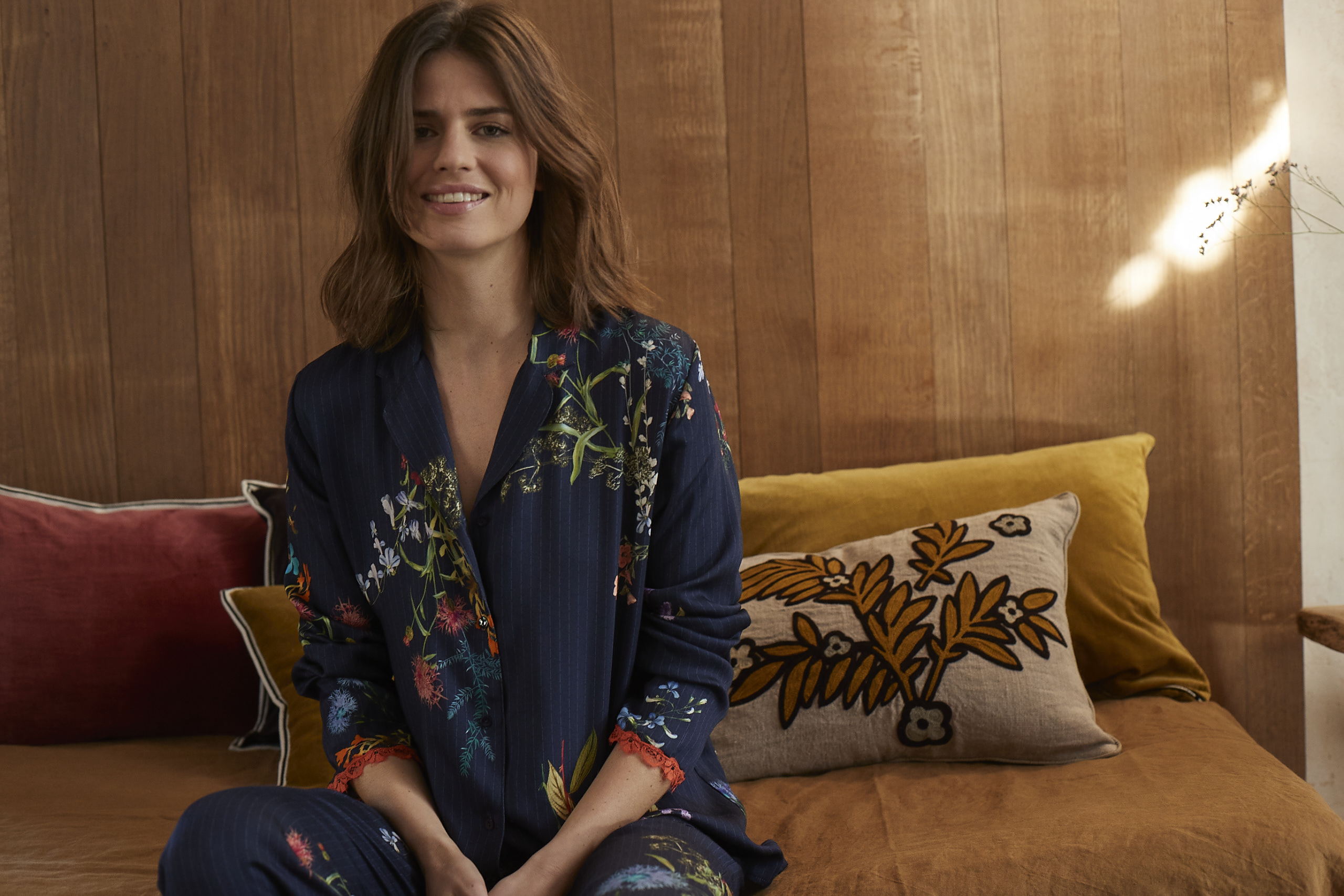 Video calls: combine style and comfort 

 
"Above all, beauty is an emotion."
Research has confirmed it: a person who feels happy and comfortable in her skin gives off a certain glow, which others pick up on and respond to.
It's the feel-good factor that emanates outwards, echoing your inner balance.
If we perceive beauty through emotional reactions, it makes sense to pick an outfit that:
Can you think of an outfit in your closet that meets these criteria? If so, congratulations!
For the rest of us, there's usually one outfit that meets some of the points above, but not all of them.
History would have us believe that we have to choose between elegance and comfort. Really?
We'll let you into a secret: you can have both.
What's more, we've got some tried-and-tested examples to prove it.
It's high time to ditch all the old preconceptions and focus on outfits that allow for both feminine allure and personal well-being, for all of us who don't want to sacrifice either.
Working from home, but still looking sharp 

 
Nowadays, a garment transcends its basic function of clothing: each piece is an extension of our personality.
It speaks volumes, it communicates on our behalf.
That's why it's hard to imagine starting any meeting - even a video call - in pyjamas, particularly when you want your peers to see you as professional and respectable.
But times have changed!
There's a whole other category of clothing, one that sits between nightwear and daywear, and no-one could be happier than we are, because it's our speciality: loungewear.
Loungewear offers a subtle compromise that grants you both style and comfort.
Once you start to wear these garments that are as delicate as they are timeless, you can put together countless outfits without sacrificing an ounce of elegance.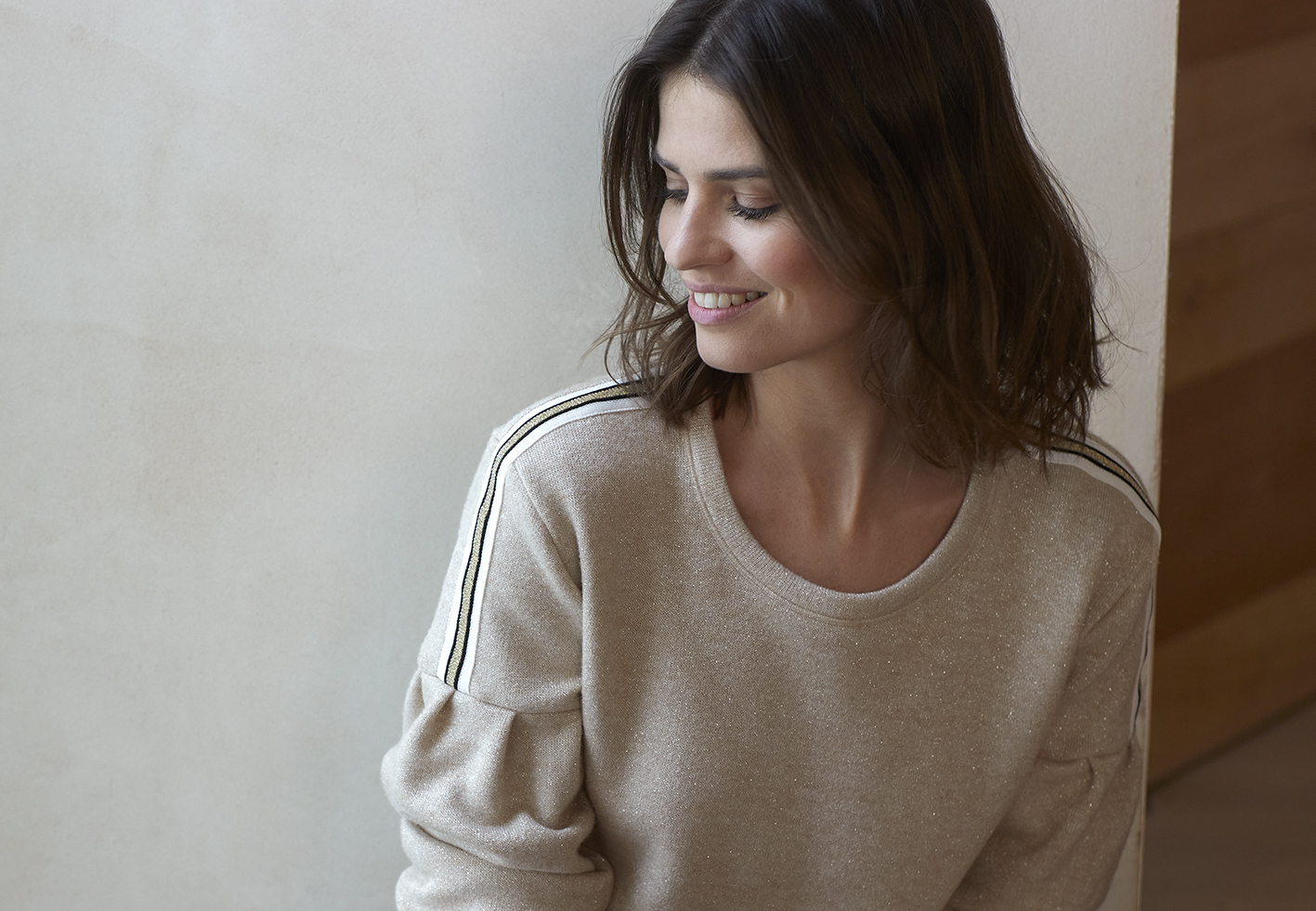 Soft fabrics, combined with flattering cuts.
Each garment has been designed to allow you to take part in any video call in the utmost confidence.
Thanks to these wardrobe staples, you can maximise beauty in all its forms: the inner beauty that gives you your happy glow, and the external beauty that comes from wearing the most elegant attire. 
Remember that while your clothing enables you to project your personality and complete your look, the real key to beauty is taking care of the inner you, so that you glow from the inside out.
In other words, before you can look fabulous, you have to feel fabulous!
As lingerie and loungewear specialists for over 75 years, we know you'll find some great ideas in our online boutique. A simple, elegant dress that can become the core piece for a business outfit? Or a pyjama top that can suddenly look like a classy shirt? Absolutely. That's great design for you!
Take a look and be inspired….